Himeji Two-Day Trip: Experience Japanese Aesthetics Through All Senses
2023.02.21.Tue
General Sightseeing
Model Itinerary
Himeji Two-Day Trip: Experience Japanese Aesthetics Through All Senses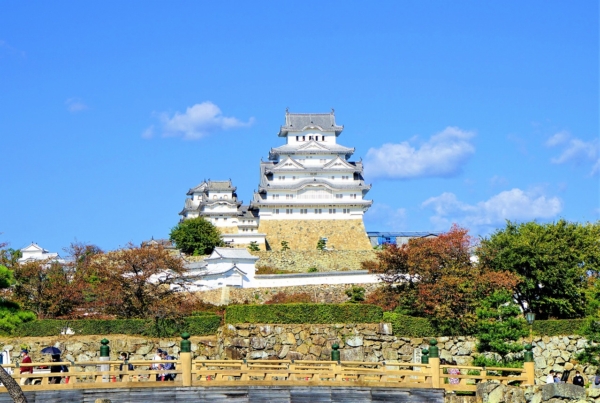 INDEX
Himeji: Enjoy Japanese Aesthetics and History
Himeji is one of Japan's most attractive travel destinations and is filled with rich history and culture.
Boasting great places to visit such as the world-famous Himeji Castle, Koko-en, a traditional Japanese garden, and Engyo-ji, a mountain temple on Mt. Shosha, Himeji will captivate visitors interested in Japanese aesthetics and history. Travelers are suggested to stay at least two days in Himeji to relax and fully experience what this castle town has to offer.
This article outlines must-visit spots and things to do in Himeji for travelers with a couple of days to spend in this charming castle town, including meal recommendations and suggested lodgings. Continue reading below for details!
Day One in Himeji
1. Relive History at Himeji Castle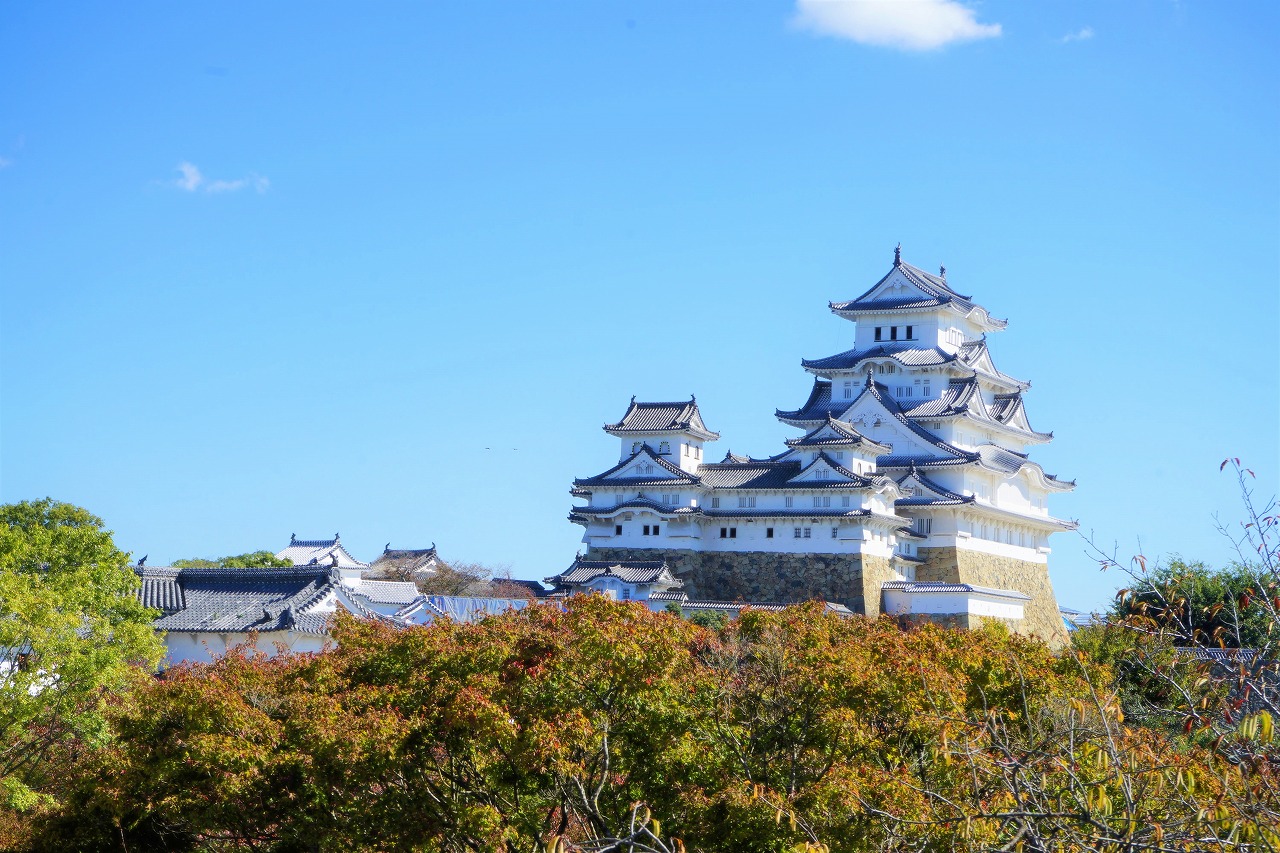 Himeji Castle is considered one of the most beautiful castles in Japan, representative of the pinnacle of castle technology in feudal Japan. Also referred to as the "White Heron Castle" for its likeness to the elegant bird, the castle has been registered as a UNESCO World Heritage site since 1993.
This majestic white castle is gorgeous to admire from the outside, but its impressiveness grows once you step into the grounds and inside the main tower (tenshukaku) and Western Bailey (Nishi no maru).
As there is so much to see, you will want to dedicate at least two hours to touring the castle and snapping photos during your visit. For first-time visitors especially, taking a tour of the castle (English-speaking tour guides are available) is a must, in order to fully take in the castle and its remarkable beauty.
Himeji Castle is about a twenty-minute walk straight north from Himeji Station, and you can walk on the main street or the under roofed shopping alleys. Alternatively, there is also a bus that goes to the castle that leaves from the train station.
2. Dine on a Japanese-style Lunch at Wacca Cafe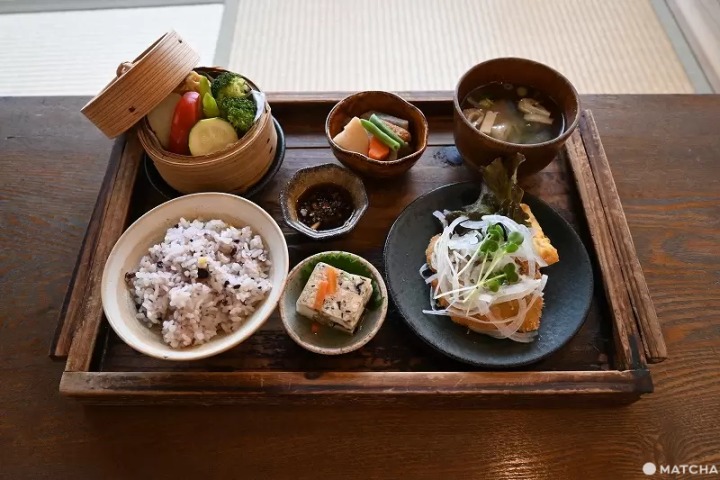 After visiting the castle, head back down south and stroll down Himeji's charming shopping street, Miyuki-dori, to find Wacca Cafe to fuel up after a morning of exploring the vast grounds of Himeji Castle. Visitors looking for an authentic Japanese meal in a relaxing cafe atmosphere will be very satisfied with Wacca Cafe.
The second and third floors of the cafe have tatami floors, and the atmosphere of the cafe will feel like you're inside a traditional Japanese home. Wacca Cafe's menu features flavorful and well-balanced Japanese food, made with care.
You can also explore Himeji dressed in kimono to make your trip extra special. There are many rental shops in Himeji and the Miyuki-dori area that cater to travelers.
3. Stroll through Koko-en Garden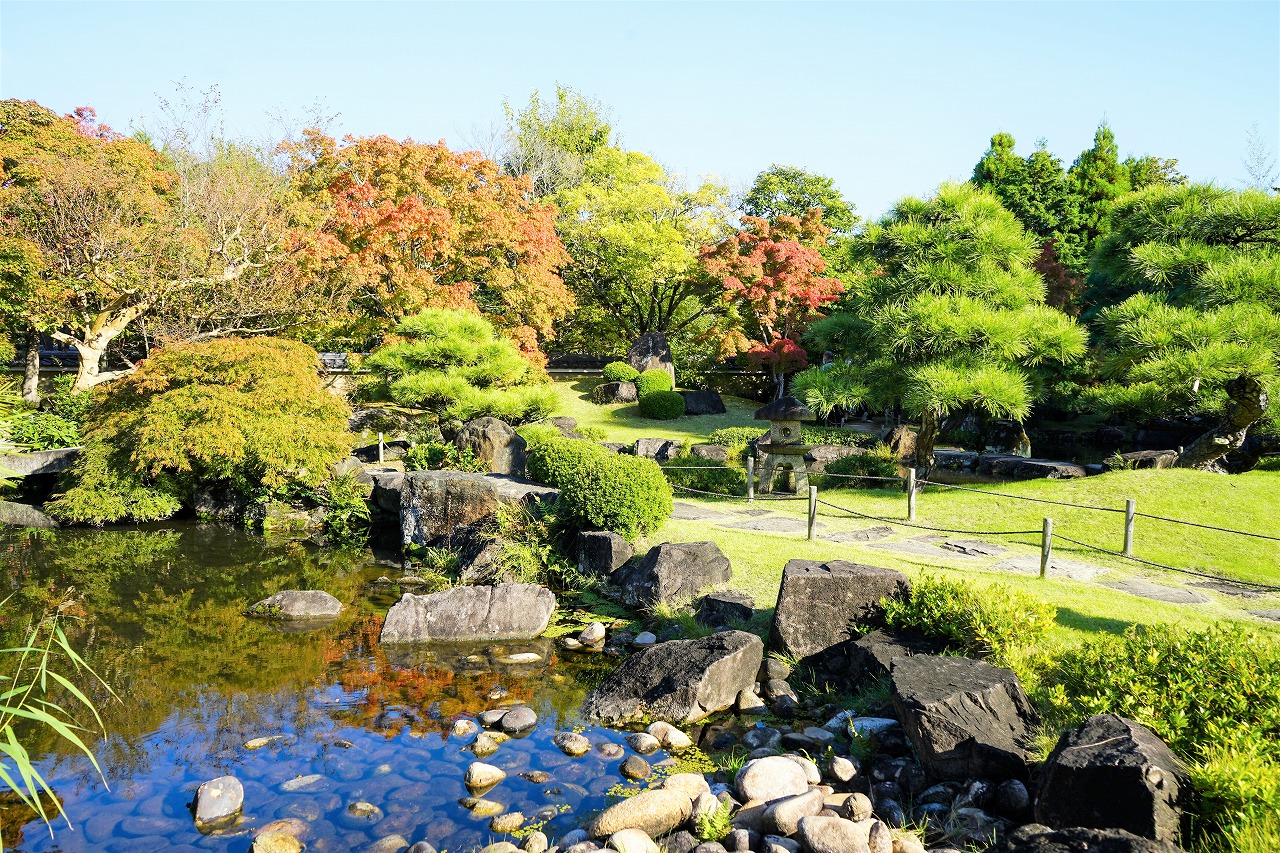 Next, spend the afternoon experiencing the beauty of traditional Japanese gardens at Koko-en. This traditional garden is right next to Himeji Castle and several vantage points from the garden allow a lovely view of the castle. The garden is exquisite during all seasons, so no matter when you go there will be something to enjoy.
Koko-en contains several areas that showcase different flora and traditional Japanese garden landscaping, such as a garden with plants from the Edo period (1603-1868), a vivid green bamboo forest, and perfectly manicured gardens with ponds containing colorful koi fish.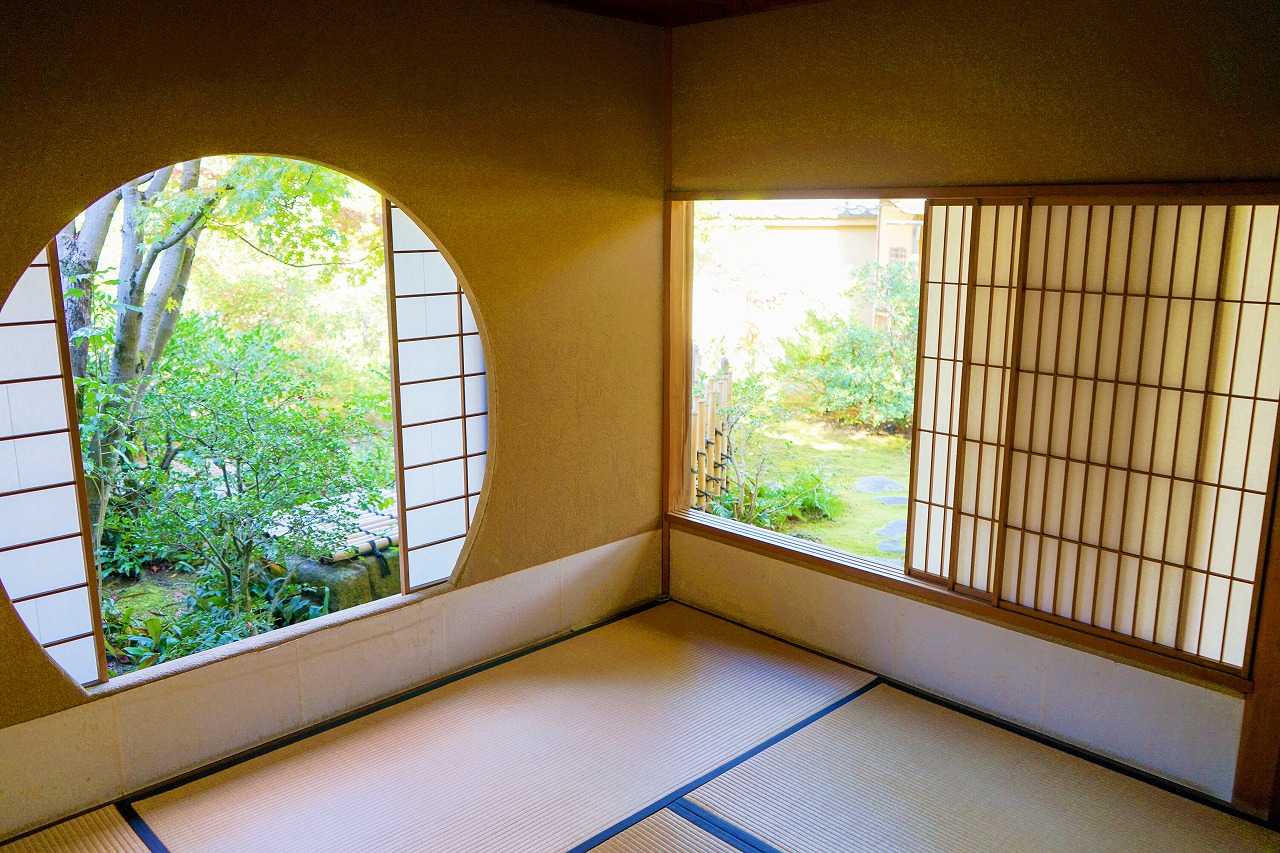 For matcha and sweets, stop by Soju-an, a traditional teahouse on the grounds of Koko-en, for a delightful tea time. From the tea house, you can admire a view of the traditional Japanese garden while savoring seasonal confectionery.
Visitors should allow about an hour at Koko-en to explore the garden and take photos, but budget a little more if you are planning on taking a break for matcha and Japanese sweets at the teahouse.
Suggested Lodgings in Himeji
1. SETRE Highland Villa Himeji: Enjoy Fabulous City Views!
SETRE Highland Villa Himeji is a quiet lodging located about thirty minutes away from Himeji Station via shuttle bus, perched on Mt. Hiromine. With a stunning view of Himeji and the Seto Inland Sea, as well as comfortable, stylish rooms, and delicious food, this is a great choice for anyone seeking a restful night.
Hotel facilities such as a meditation room, traditional baths, and a rooftop deck accessible day and night, make this hotel a standout. Some hotel rooms have tatami mat flooring and feature sleek Japanese designs.
The food at SETRE is fantastic, so be sure to reserve dinner when you stay– the hotel restaurant offers a course menu of Japanese-Western fusion dishes made with seasonal ingredients and famous local products, such as somen noodles, and plenty of local sake. If you have specific dietary needs or allergies, contact the hotel in advance of your stay to see if accommodations would be possible.
Click here for the official reservation site for SETRE Highland Villa Himeji (Japanese only).
2. Yumenoi: A Hot Spring Ryokan
For a traditional hot spring inn experience, book a night at Yumenoi, a Japanese ryokan offering many different types of hot springs, as well as top-quality kaiseki (traditional multi-course meal) cuisine.
The traditional rooms have tatami floors and come with a private outdoor hot spring bath, allowing guests to soak peacefully while taking in the starry sky and surrounding nature.
Yumenoi offers a gorgeous kaiseki course that guests will want to savor for dinner. The kaiseki course showcases local ingredients such as fresh fish and seafood from the Seto Inland Sea, organic vegetables, and Himeji and Harima-area sake and other beverages, and each dish is immaculately presented. Guests with specific dietary needs or allergies should contact Yumenoi in advance of their stay to see if accommodations would be possible.
Click here for the official reservation site for Yumenoi.
Day Two in Himeji
Take the Ropeway up Mt. Shosha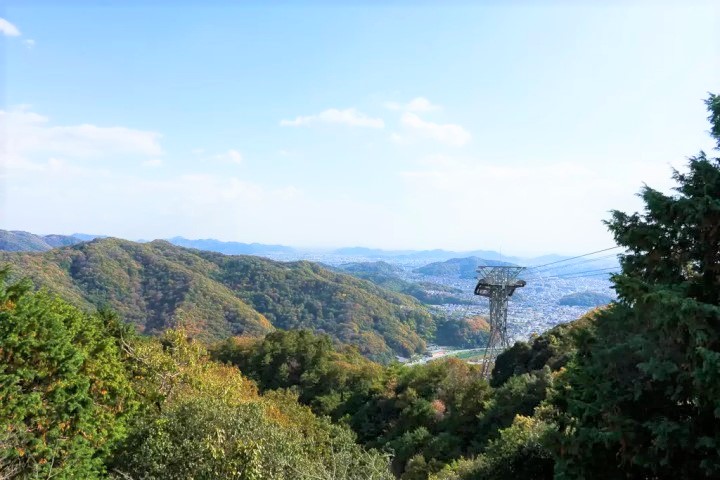 Mt. Shosha, a 371-meter (1,217 feet)-tall mountain is a great spot to experience the outdoors and history of Himeji. To get to the top, travelers are recommended to ride the ropeway up the mountain, which takes just a few minutes. The quick ride provides a lovely view of Himeji and the surrounding Harima plains, and on a clear day, visitors will be able to see the Seto Inland Sea.
For those wanting a workout, visitors can hike up Mt. Shosha instead of riding the ropeway. The hike takes around an hour, and it is recommended to come prepared with walking shoes and hydration.
There is a bus from Himeji Station that goes to the ropeway station at the foot of Mt. Shosha. Take the 8 bus that leaves from platform 10 on the north side of JR Himeji Station. The last stop of the bus is the Shosha Ropeway, where you will get off (the ride is about thirty minutes long). Check the schedule before you prepare for departure as buses may be limited.
Enjoy Nature and History at Engyo-ji Temple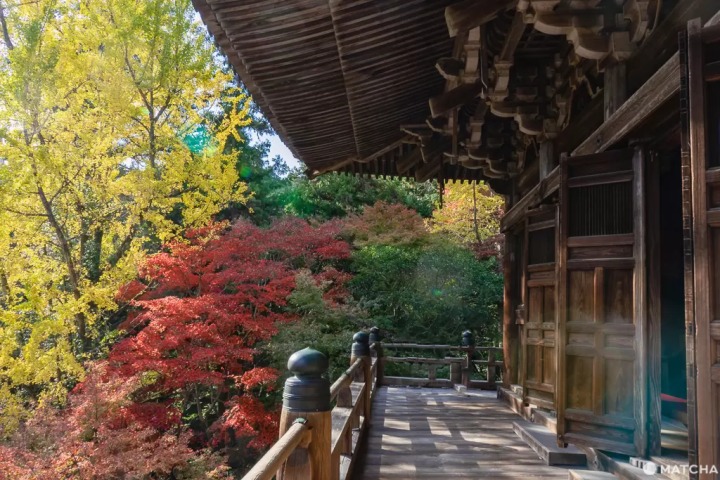 Engyo-ji is a temple on Mt. Shosha to the north of Himeji Station. This secluded Buddhist temple is surrounded by the mountain's beautiful nature that changes with the four seasons. During autumn, it welcomes visitors with its gorgeous forest landscape painted in crimson and yellow.
Engyo-ji holds over one thousand years of history; a handful of Engyo-ji's buildings and Buddhist statues on the grounds are nationally designated cultural properties. Visitors will be able to feel this history of Engyo-ji when they first enter the temple grounds. Engyo-ji is also where "The Last Samurai" was filmed, so movie buffs will enjoy visiting this impressive temple as well.
Note that the temple complex of Engyo-ji is extensive, so be sure to wear comfortable walking shoes. There is a shuttle bus that will take visitors around the grounds, but if you have the time and stamina, we suggest walking from the Yamagami Station on the Mt. Shosha Ropeway, as the trail provides picturesque views of the Himeji area and small Buddha statues along the path.
After exploring the temple grounds, for lunch, visitors are recommended to try the temple's Michelin-starred traditional vegetarian Buddhist cuisine: shojin ryori. The meals are served in beautiful red lacquerware and consist of several different dishes. An advanced reservation is required for shojin ryori; reservations can be made via phone.
Alternatively, there are many restaurants near Himeji Station, such as seafood and Himeji oden, for those who want to wait until they leave Engyo-ji and Mt. Shosha.
Appreciate Japanese Art at Himeji City Museum of Art
The Himeji City Museum of Art is located near Himeji Castle making it a convenient stop for travelers to stop by after or before a castle visit. Opened in 1983 to help spread awareness and appreciation for art throughout the local community, the museum is now well-known for its curated exhibitions of works from Japanese artists, including prominent contemporary artists. The museum also has an impressive collection of art from Western artists.
The museum itself is housed in a red brick building that was used as a storehouse during the Meiji era, and then used as the city hall. There are a handful of sculptures located in the museum courtyard that visitors can admire before they go inside.
Make Time for Souvenir Shopping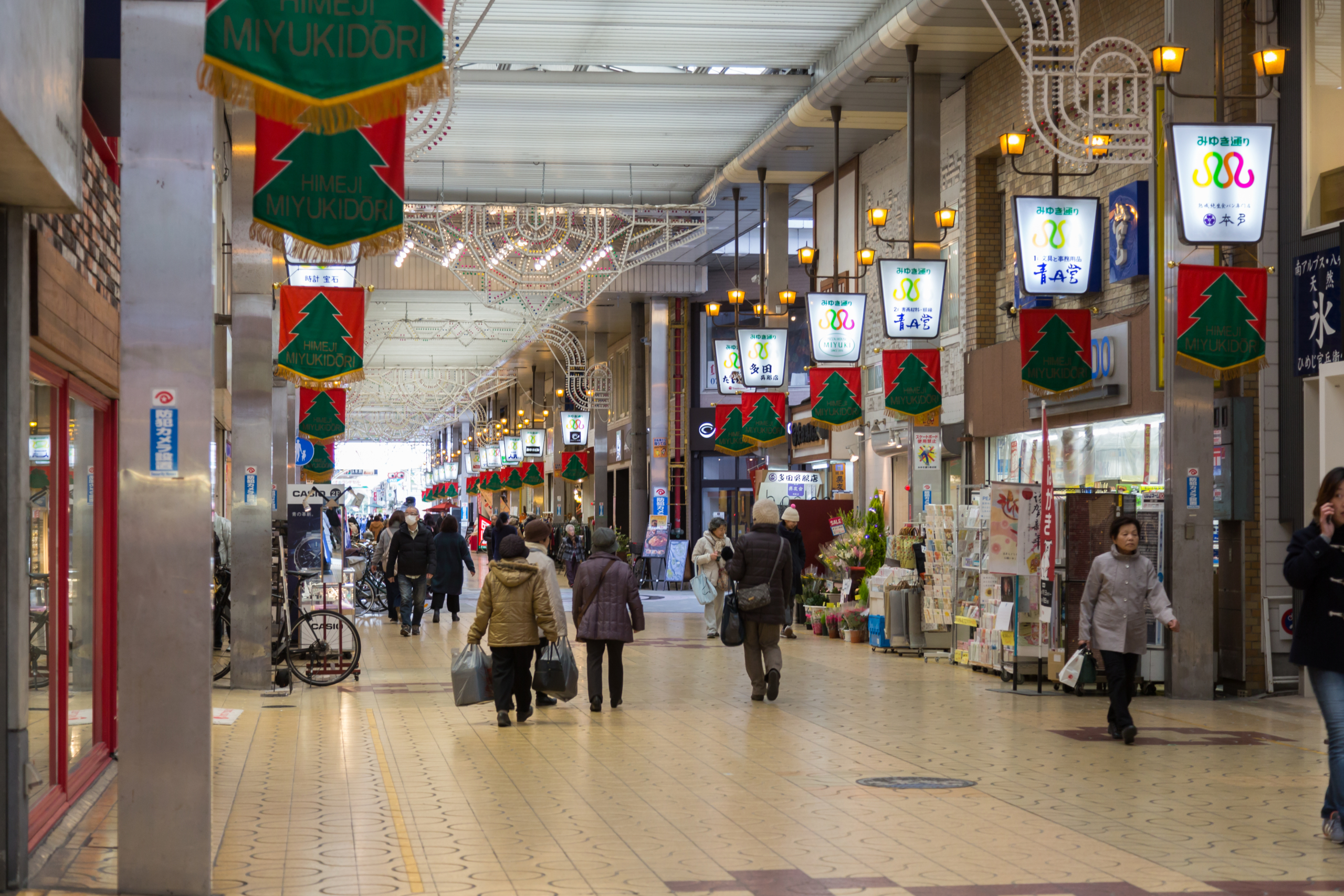 One of the best parts of travel in Japan is shopping for omiyage (souvenirs), and Himeji has many shops where visitors will be able to find unique mementos and gifts.
Miyuki-dori, one of the shopping streets located between the castle and JR Himeji Station, has many various shops where you can find local souvenirs. Miyuki-dori is a roofed shopping street, so visitors can have fun searching for souvenirs and shopping regardless of the weather.
For those looking to buy something right before boarding the Shinkansen, there are a couple of shops, such as Bansan-kan and Piole Himeji Omiyage-kan. The shops have a wide variety of local Japanese confectionery and crafts, such as Himeji leather goods, and souvenirs featuring Shiromaru Hime, one of Himeji's cutest mascots. Be sure to make time for some shopping in Himeji at the end of your trip!
Make Memories in Himeji
Himeji is a treasure trove of one-of-a-kind Japanese beauty and history that will delight all travelers. Two days in Himeji is just enough time to experience the charm of this castle town–and its charm will have visitors wanting to come back for more.
*The information presented in this article is based on the time it was written. Note that there may be changes in the merchandise, services, and prices that have occurred after this article was published. Please contact the facility or facilities in this article directly before visiting.
More Trip Ideas & Itineraries