Things to see

The Castle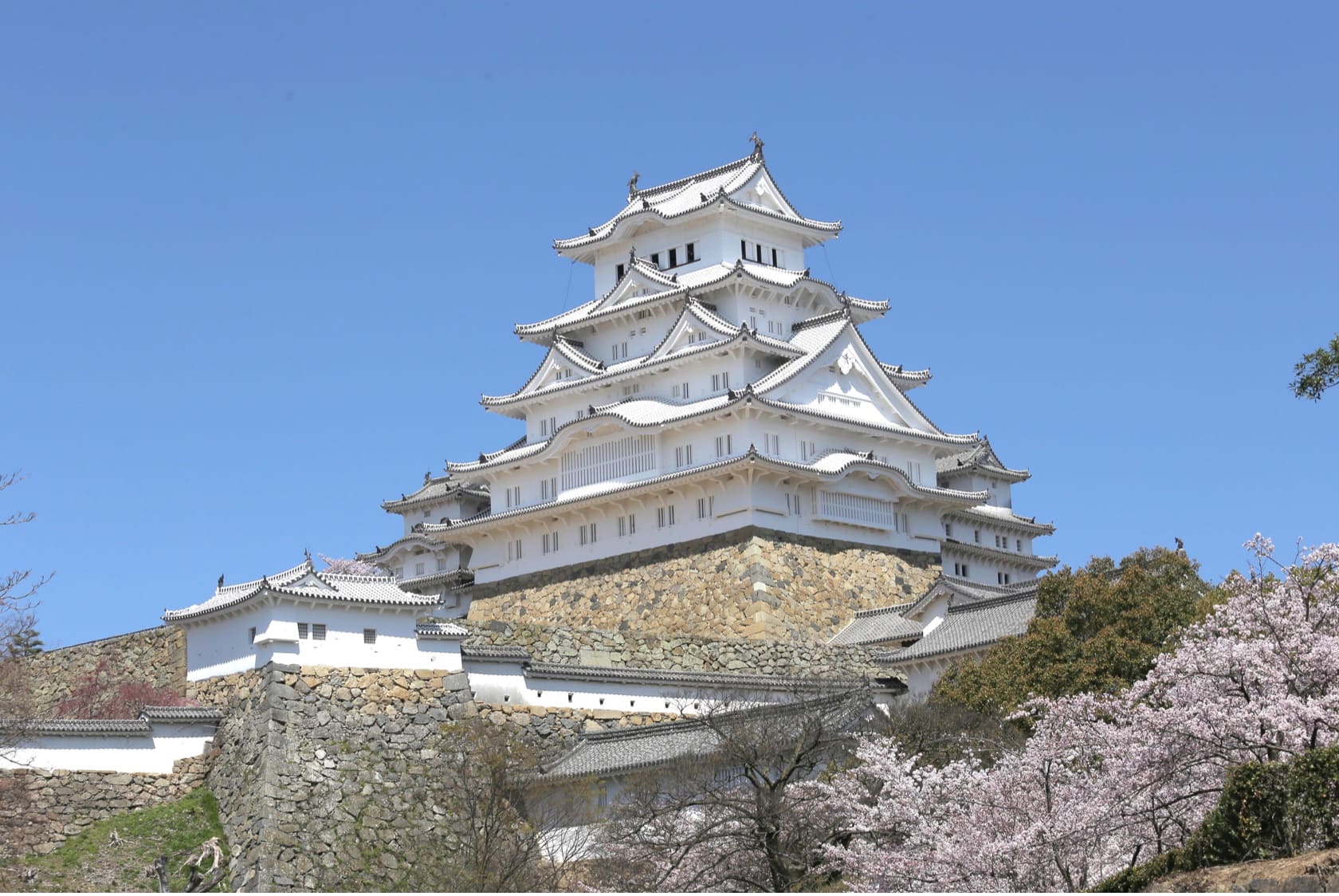 If you've heard of Himeji, you've heard of Himeji Castle. The iconic landmark sits atop a hill that's visible from JR Himeji Station, an impressive sight as soon as you arrive to Himeji. Reknowned for its original, 400 year-old structure, the magnicificent white castle keep has been likened to an egret taking flight, earning it the nickname "White Egret Castle." Full of National Treasures, Himeji Castle was also the first site in Japan to be registered as a UNESCO World Heritage Site in 1993. For history buffs and casual castle observers alike, this Himeji icon is an experience. If you see any castle in Japan, you'll want to make it this one.
While the castle itself and its various features are a treat, from the interior of the keep to the cherry blossoms within its walls, the castle grounds and the area just around them also offer a number of other sights and activities. Just beside the castle you'll find Koko-en Garden, a group of unique Japanese-style gardens and a tea house, with gorgeous scenery throughout the seasons.
On the eastern side of Himeji Castle, you'll find the historic red brick building that's home to the Himeji City Museum of Art, featuring collections by local and overseas artists. Be sure to take a look at their special exhibitions. There are also many buildings around the castle by famous architects such as Tadao Ando, and a leisurely stroll along the moat of Himeji Castle is also a lovely way to spend the day. Since its construction in the 17th century, Himeji Castle has been at the center of events in the city, and it continues to be the centerpiece of the city to this day.