Retro Buildings and Authentic Matcha! 5 Cafes Near Himeji Castle
2023.01.18.Wed
General Sightseeing
Retro Buildings and Authentic Matcha! 5 Cafes Near Himeji Castle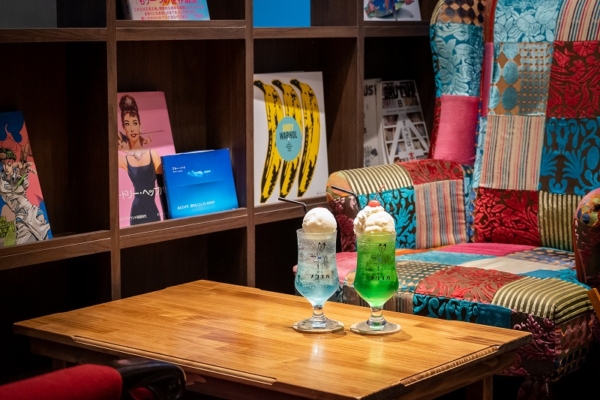 Himeji City is not only famous for the Himeji Castle, a World Heritage site, but also its trove of unique cafes. We'll introduce five cafes you'll want to stop by after sightseeing, including spots serving Himeji specialties, Japanese-style lunch menus, and quality matcha!
Special Cafes Near Himeji Castle
The Himeji Castle area, once a flourishing castle town, is where tradition fuses with modern culture. You can catch a glimpse of the daily lives of locals in Himeji along back alleys and shopping districts.
One feature of cafes in the Himeji Castle area is the mixture of old and new shops. These range from coffee shops established for 50 years to brand-new cafes that recently opened in 2022.
This article introduces our five recommended cafes in the Himeji Castle area. Our selection includes a coffee shop with Himeji specialties and matcha green tea, as well as a traditional cafe popular for its lunch and dessert menu.
We've selected cafes with a retro ambiance. If you love retro and vintage things, then you are bound to encounter a spot that piques your interest.
Hamamoto Coffee: Try Himeji's Famous Almond Toast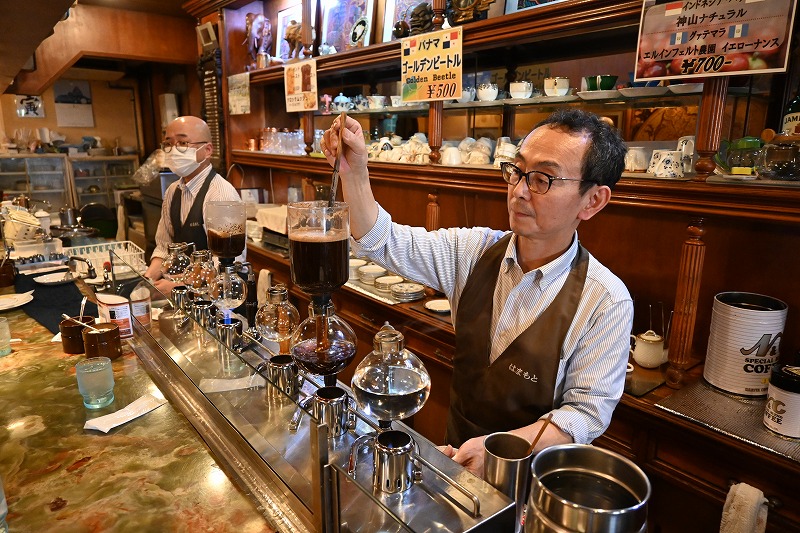 The shopping district connecting Himeji Station to Himeji Castle is Miyuki Street Shopping District. This shopping district, established over one hundred years ago, is home to numerous stores loved by locals for years.
Hamamoto Coffee, established in 1975, is one of them. This popular coffee shop is where you can get a taste of siphon coffee.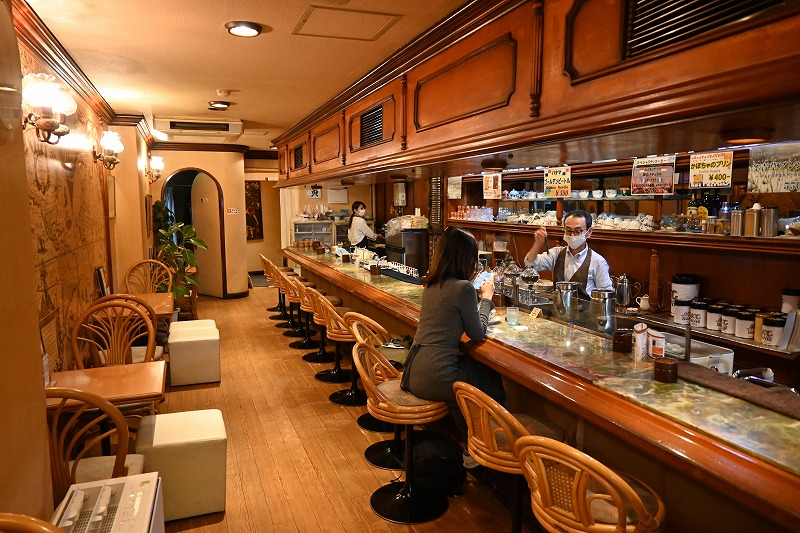 The counter seats are recommended if you'd like to watch Mr. Hamamoto, the owner, skillfully brew your coffee.
This coffee shop releases seasonal coffee blends every two months for a limited time.
Coffee, by nature, does not have any seasonal changes in flavor due to being a tropical plant. The owner wanted customers "to taste the seasons through coffee because Japan is a country with four seasons" and began offering original coffee blends.
During the summer, they serve a blend of refreshing, acidic flavors. During the winter, they will serve a full-bodied coffee that warms you from the inside out.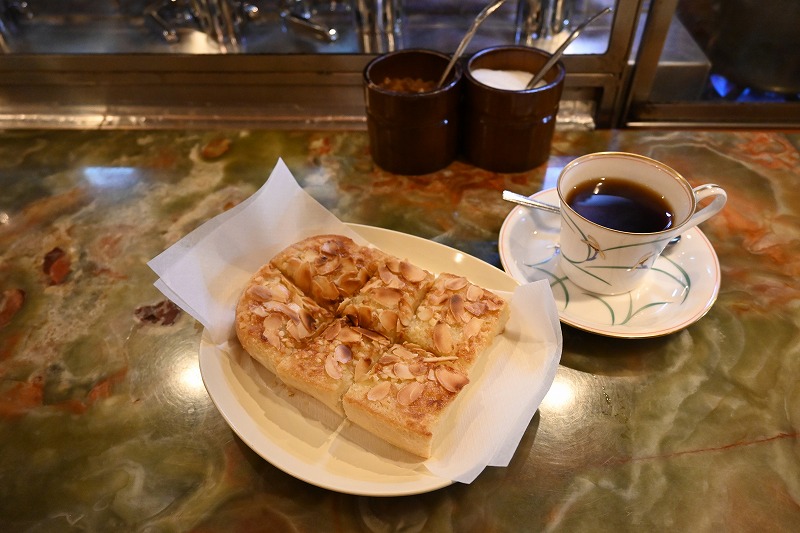 For a side dish, we recommend ordering almond toast. This Himeji specialty is topped with a generous spread of almond butter.
The toast has a generous helping of almonds and is fragrant with a slight sweetness that pairs perfectly with coffee.
Cafe Wacca: A Traditional Cafe Popular for Japanese-Style Lunch Menus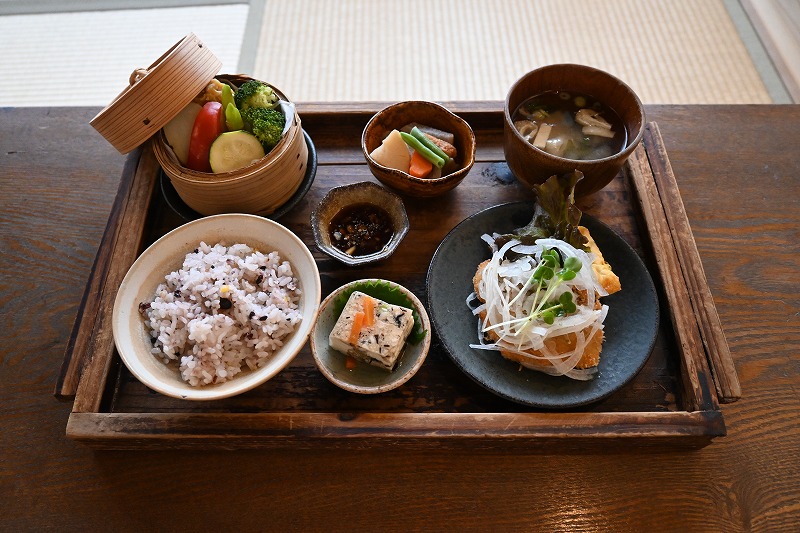 If you want to enjoy a typical Japanese lunch, we recommend Cafe Wacca in the Miyuki Street Shopping District.
The healthy lunch set menu consists of vegetable seiromushi (*), a main dish, rice, miso soup, and dessert. Seasonal produce is used for the vegetables in the seiromushi, with customers having a choice of white or multigrain rice.
*1 Yasai no Seiromushi: a steamed vegetable dish made in cookware crafted out of woven bamboo or wood.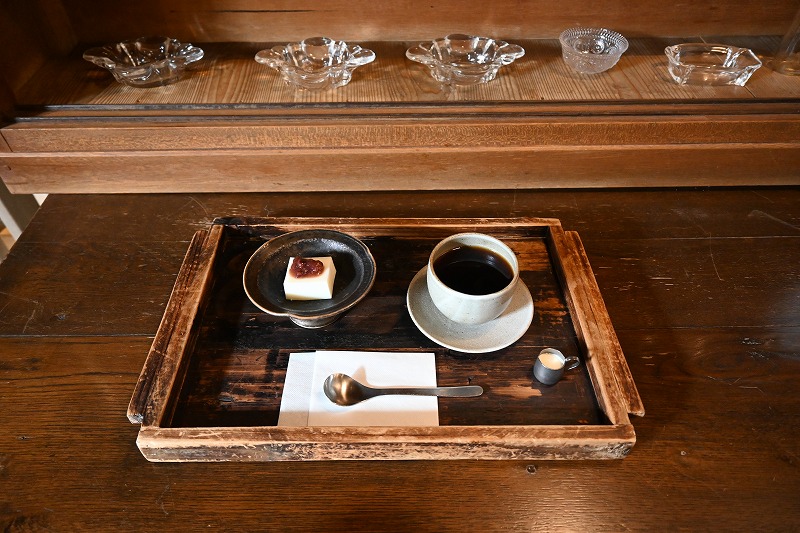 If you order the set menu, it comes with a choice of black tea or coffee. Our recommendation is the cafe's house-roasted coffee.
It would be best to visit the cafe after 14:00 if you're interested in tasting homemade cakes. The standard menu includes cheesecake and gateau chocolat (chocolate cake). However, they also serve a number of cakes exclusive to cafe time.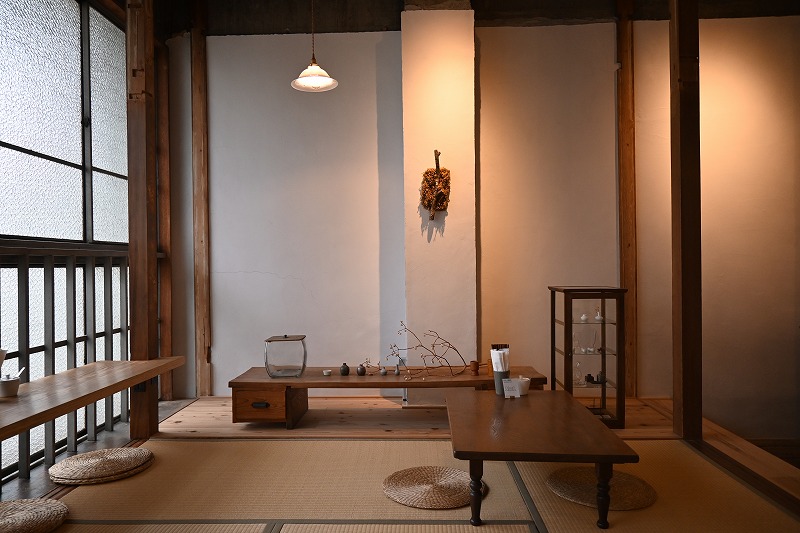 The cafe's interior is tastefully decorated by the owner with select antique furniture and pottery. The shop is three stories tall with tatami seating on the second floor. It'll almost feel like a visit to a traditional Japanese home.
The top floor is exclusively for customers visiting alone. There are only single seats, so please feel free to utilize this floor if you are a solo traveler.
Kissa Fukunaga: Opened in 2022! Photogenic Cream Sodas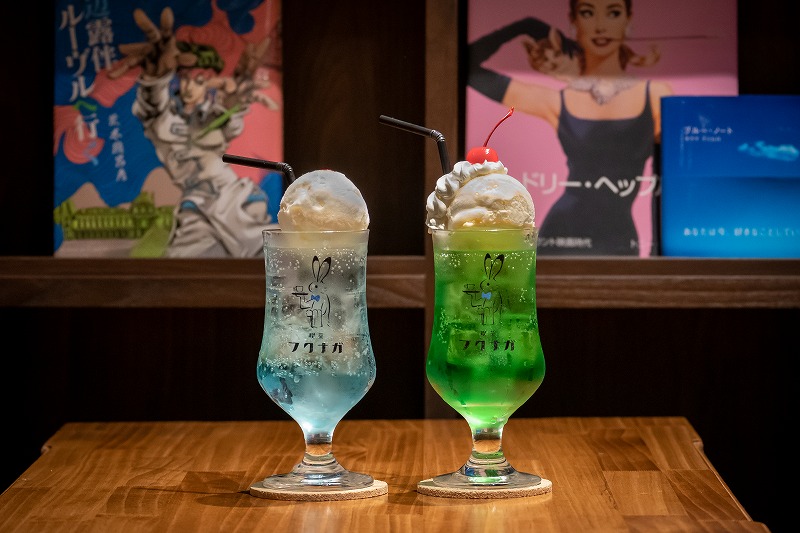 Kissa Fukunaga, which opened in April 2022, is a modern take on a Japanese-style coffee shop.
The cafe is located on the building's second floor and is marked by a small sign with a rabbit. It almost feels like a hiding spot that will excite you upon visiting.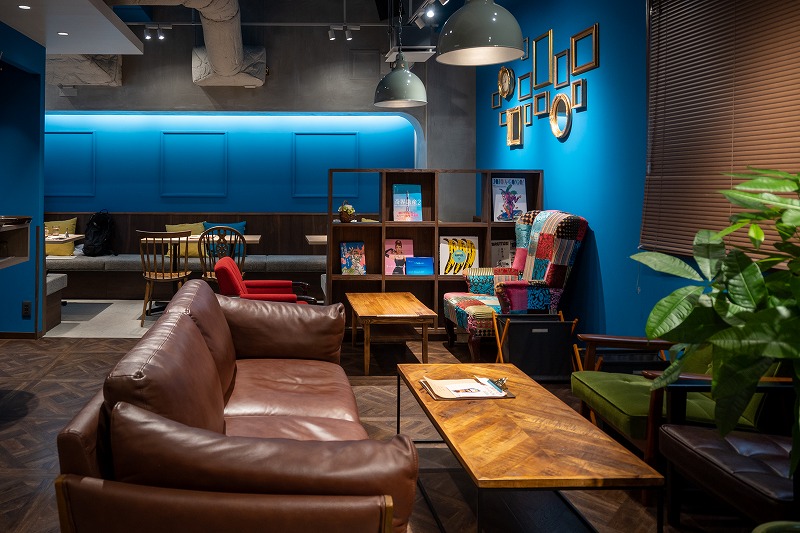 The cafe is decorated with the owner's jazz record collection. If there's a record you'd like to listen to, you are more than welcome to request it to be played.
At this cafe, guests can enjoy a signature menu found in traditional coffee shops in Japan, such as mixed fruit juices and custard pudding. The cream sodas, available in five different flavors, are one of their staple items. Each flavor comes with a different topping and has become a photogenic food trend.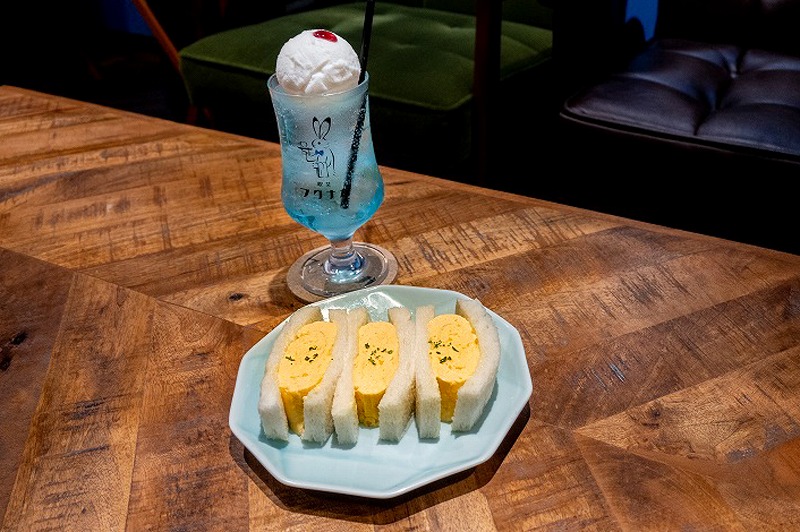 The diverse food menu offers authentic flavors you can savor through dishes such as curry, prepared over three days, and spaghetti made with fresh pasta. The Egg Sandwich features thick dashimaki tamago (*2) sandwiched between bread. This hearty dish allows customers to taste an egg omelet flavored with Japanese-style dashi stock unique to the Kansai region.
The parfait, limited to ten servings per day, is a limited-time menu inspired by the seasons. Generous amounts of seasonal fruit and other ingredients are used in the parfait, guaranteeing satisfaction!
*2 Dashimaki tamago: eggs mixed with dashi stock that is then fried.
Matcha Teahouse Zongai: Delight in High-Quality Matcha and Wagashi Sweets!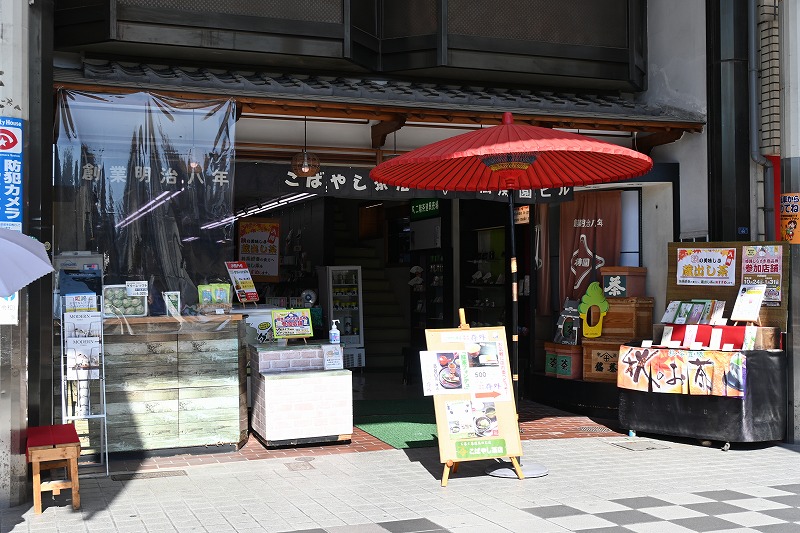 Established in 1875, Kobayashi Teahouse is a specialty Japanese tea shop representing Himeji. The matcha available here is a high-quality product that is served at the tearoom in Kokoen Garden, a Japanese-style garden in Himeji Castle.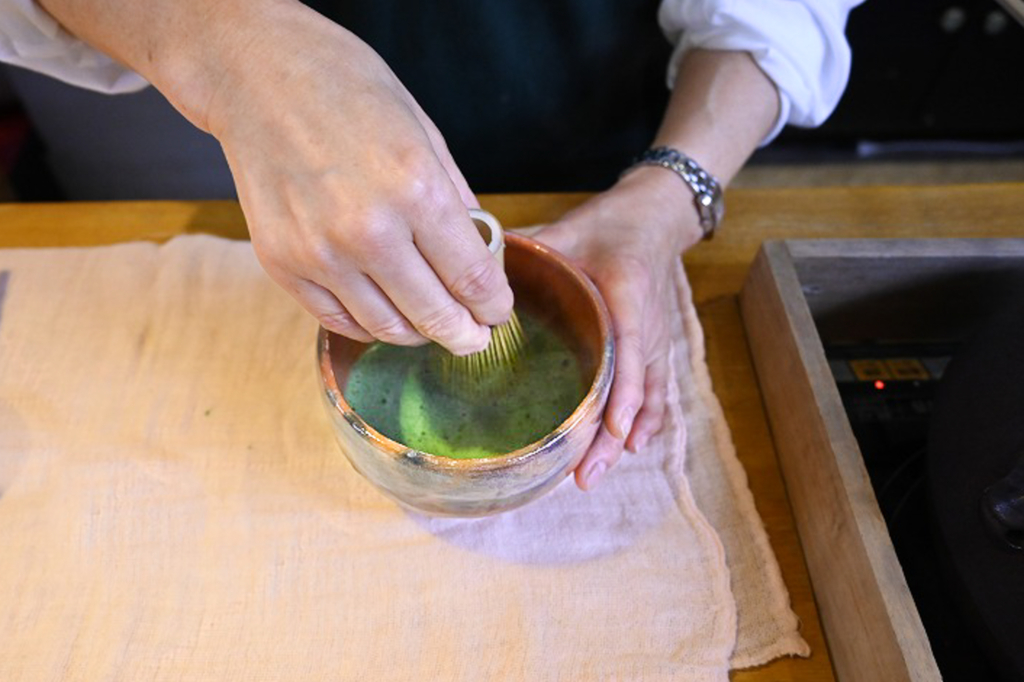 Matcha Teahouse Zongai, a cafe operated by Kobayashi Teahouse, is where you can taste genuine matcha green tea.
Enjoy matcha and wagashi (traditional Japanese sweets) while watching staff whisk your frothy beverage in the teahouse. A classic tea ceremony has complicated etiquette, but you can casually enjoy the atmosphere of a tea ceremony while seated in a chair here.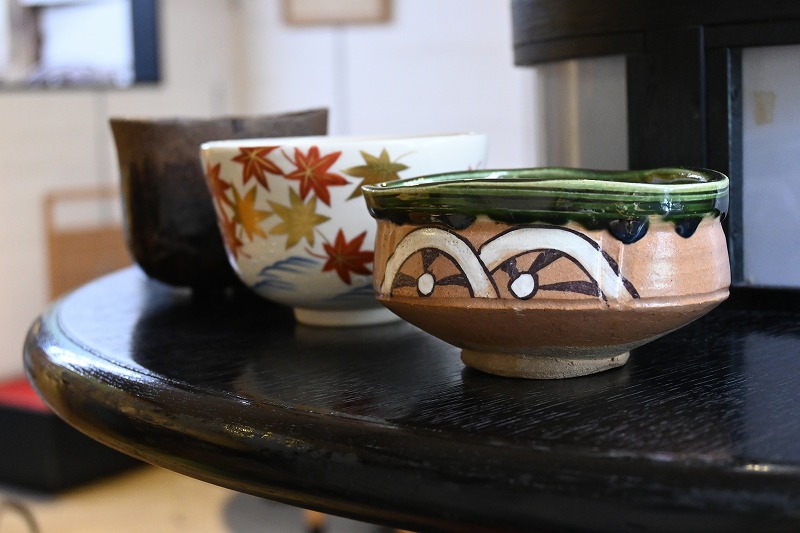 Selecting your favorite tea bowl is another unique feature when drinking tea at this cafe. The tea bowls come in various shapes, colors, and materials, with each piece being precious.
Wagashi (Japanese sweets) are seasonally ordered from several shops. They even carry wagashi from specialty tea ceremony shops that are typically unavailable for public sale. It is etiquette to eat the wagashi before drinking matcha to further enhance its flavor.
Additionally, various types of Japanese tea are available for purchase at Kobayashi Teahouse. Therefore, we also recommend this spot for souvenirs.
Parland Coffee: Be Healed by a Beautiful Garden and Specialty Coffee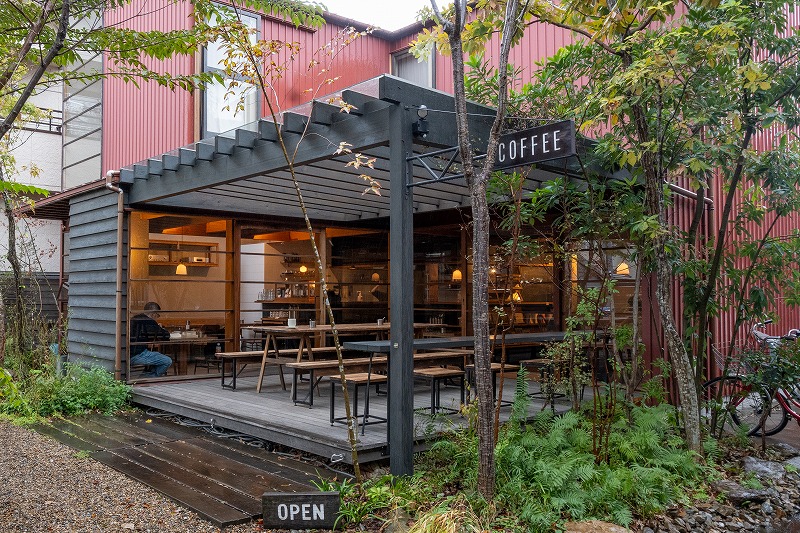 Walk 20 minutes north from Himeji Castle to find Parland Coffee, located in the corner of a quiet residential neighborhood.
The cafe was originally the owner's grandmother's home. You can get a full view of the castle tower in Himeji Castle from here.
Various trees and flowers complementing the natural vegetation in Himeji are planted in the garden. Experience nature and the changing seasons of Himeji at this cozy cafe!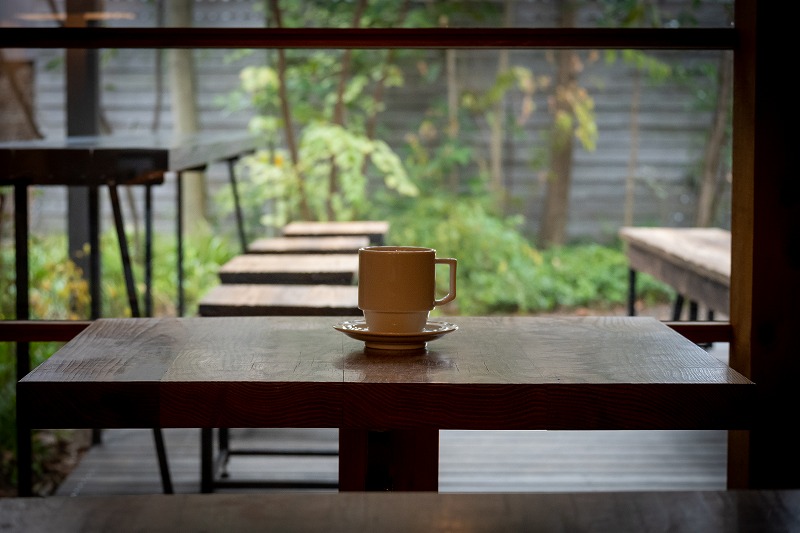 The coffee beans selected by the owner are all specialty blends. The shop is committed to using beans with flavor and quality produced with good environmental practices and fair working conditions.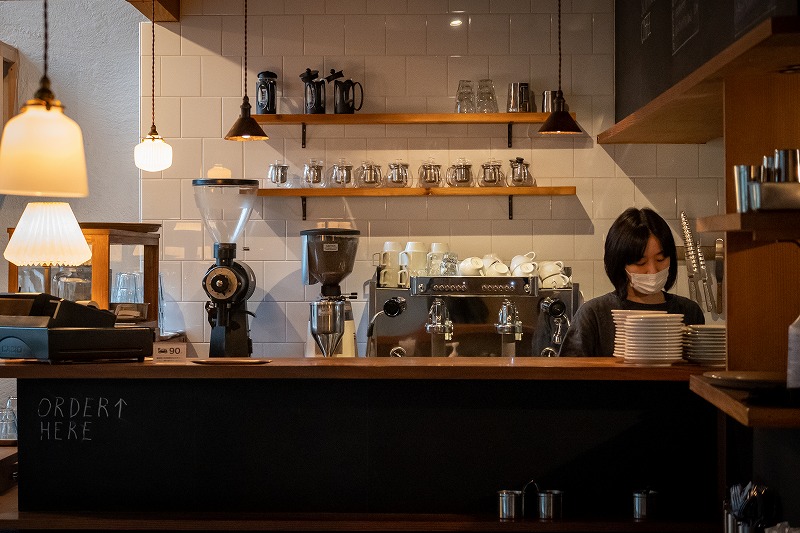 The featured menu is coffee brewed in a French press. You can directly savor the naturally bitter and acidic notes in the coffee beans.
Desserts such as baked cheesecake or gateau chocolat (chocolate cake) make tasty side dishes with coffee. They also have bagel sandwiches that are perfect for a light lunch. All dishes are handmade by the owner, a former chef.
Experience Vintage Buildings and Photogenic Food Near Himeji Castle
What did you think of these cafes and their retro ambiance?
Himeji is bursting with history, tradition, and the energy of locals who love their hometown.
Please enjoy sightseeing at Himeji Castle, then have a wonderful time at a nearby cafe!
*The information presented in this article is based on the time it was written. Note that there may be changes in the merchandise, services, and prices that have occurred after this article was published. Please contact the facility or facilities in this article directly before visiting.
More Trip Ideas & Itineraries