[Loop Bus] Once Around Himeji Castle on the Himeji Castle Loop Bus
Transportation Information
[Loop Bus] Once Around Himeji Castle on the Himeji Castle Loop Bus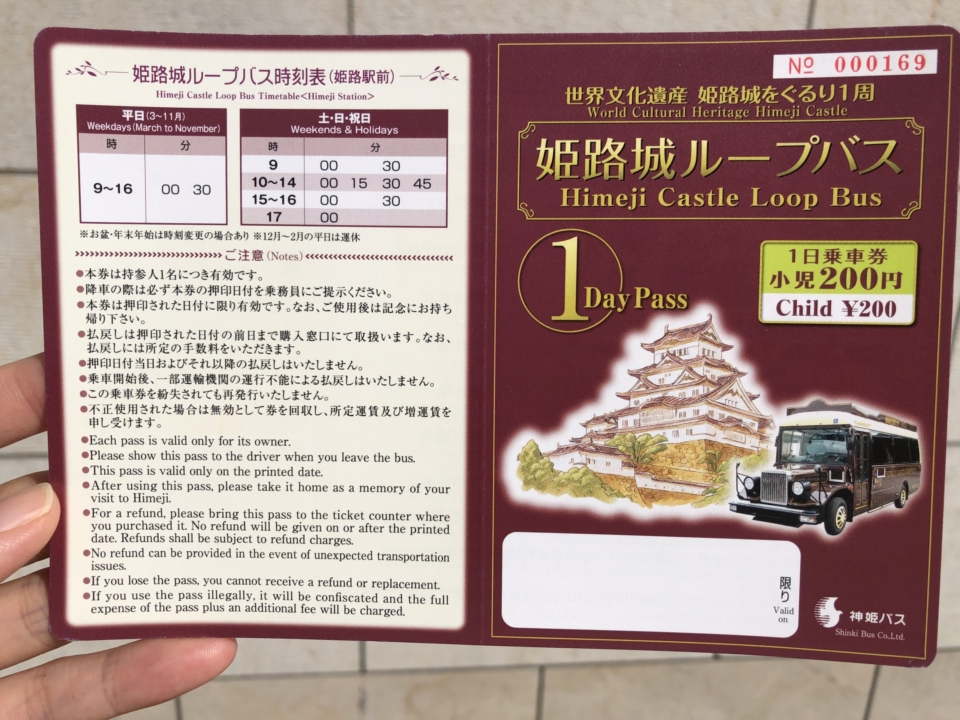 The Himeji Castle Loop Bus runs a loop course from Himeji Station around Himeji Castle.
For details, please refer to the Himeji Castle Loop Bus Guide.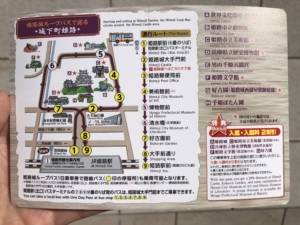 [Bus Route]
1. Himeji Station (platform No. 6) → 2. Himeji Castle Otemon Gate ("Himeji-jo Otemon-mae") → 3. Himeji Post Office ("Himeji Yubinkyoku-mae")→ 4. Art Museum ("Bijutsukan-mae") → 5. History Museum ("Hakubutsukan-mae") → 6. Shimizu Bridge ("Shimizu-bashi," in front of the Museum of Literature) → 7. Kokoen Garden ("Koko-en-mae") → 8. Otemae-dori Street ("Otemae-dori") → 9. Himeji Station
[Days of operation]
Every day from March to November, as well as Saturdays, Sundays, and national holidays from December to February (service may be suspended during the New Year's holidays)
For the bus operation schedule after April 1, 2021, please click here.
[Price]
One Ride: Adults: 100 yen, Children: 50 yen
*Children: 6 years old to 6th graders in elementary school
◆◆◆◆One-day Pass◆◆◆◆◆◆◆◆◆◆◆◆
Get unlimited rides on the Himeji Castle Loop Bus all day long! You can also get a discount on admission fees to the castle and surrounding facilities.
[Price]
For a one-day pass: Adults: 400 yen, Children: 200 yen
[Where to purchase]
Shinki Bus Himeji Station Information Center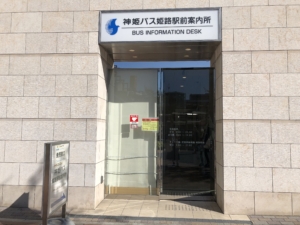 [Entry Benefits / 20% Off Entry Fees]
– Himeji Castle
– Himeji City Museum of Art (permanent exhibition only)
– Hyogo Prefectural Museum of History (applies to group entry fees) *Currently closed
– Himeji City Museum of Literature (permanent exhibition only)
– Koko-en Garden
*Discounts will only be given on the day of your ride.
*Discounts can only be given to the ticket purchaser.
*Cannot be used in combination with other discount tickets or multiple facility tickets.
◆◆◆◆◆◆◆◆◆◆◆◆◆◆◆◆◆◆◆◆
Shinki Bus Co., Ltd
1 Nishiekimae-cho, Himeji, Hyogo 670-0913
+81-79-285-2990
https://www.shinkibus.co.jp/sys/frames/view/1559